Latest news!
The next workshops are taking place at Bitraf in Oslo (NO) on the 29th and 30th of October and at BEK in Bergen (NO) on the 12th and 13th of November. More details to come.
Workshop description
Currently the workshops are planned for a two-day (each 6 hours) schedule. This includes, designing the interface, soldering the components and learing to setting up the software.
Designs
The basic design is a guitar pedal with 5 knobs, 3 foot switches and 4 LEDs. However, according to the avialable components or design ideas from the attendencies, the design is up to you. The COSMO-HAT allows to connect up to 8 analog control inputs (knobs or switches) and 8 LEDs. The current design forsees a stereo USB soundcard, but any multichannel USB soundcard running with the raspberry pi is possible to use and would allow to have more audio input/output channels.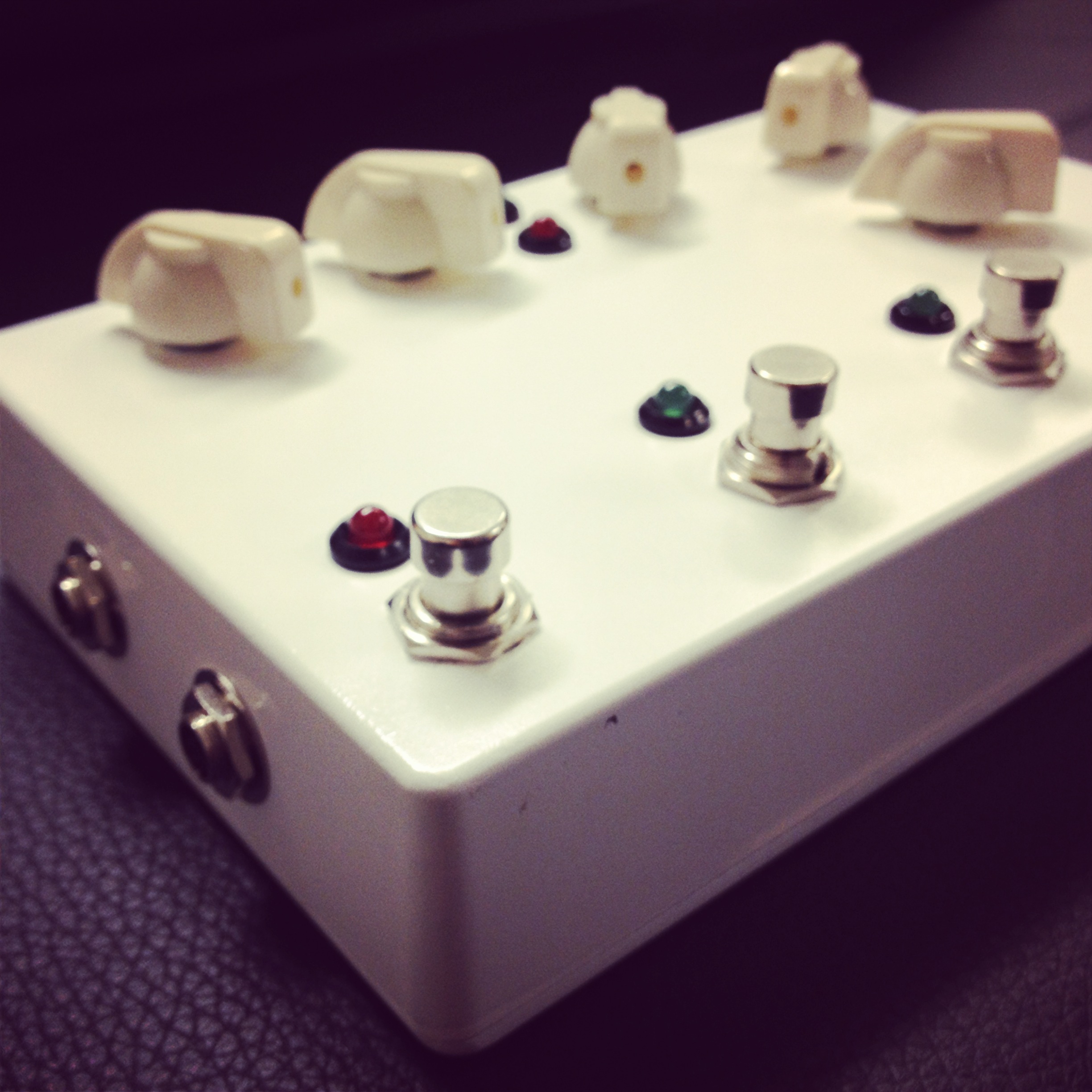 Budget
The basic cost is the hardware components you need to build the device. These are appoximately 1600 NOK (180 EUR). For a workshop, where we provide the infrastructure the costs are 2300 NOK (250 EUR) per participant.
Approximate components cost:

Component     	   			Price     
  * Raspberry Pi      	  	400 NOK 
  * Audio Interface			350 NOK 
  * Enclosure 			  	150 NOK 
  * COSMO HAT 			  	300 NOK 
  * Other components 	  	250 NOK 
  * Shipping and customs	150 NOK

Total component cost		1600 NOK

Contact us
Are interested in running a COSMO workshop in your city / institution? Or do you want information when and where the next COSMO workshop is happening? Contact us at: