COSMO at Linux Audio Conference 2018 in Berlin
From 7th - 10th June 2018, the "Linux Audio Conference 2018" is held at C-base Berlin (DE). COSMO will be part of the performance track with Alex playing Saxophone + COSMO live-electronics.
For this performance COSMO was inside the Tenor-Saxophone and running on a Bela Board with Csound and an integrated speaker + microphone.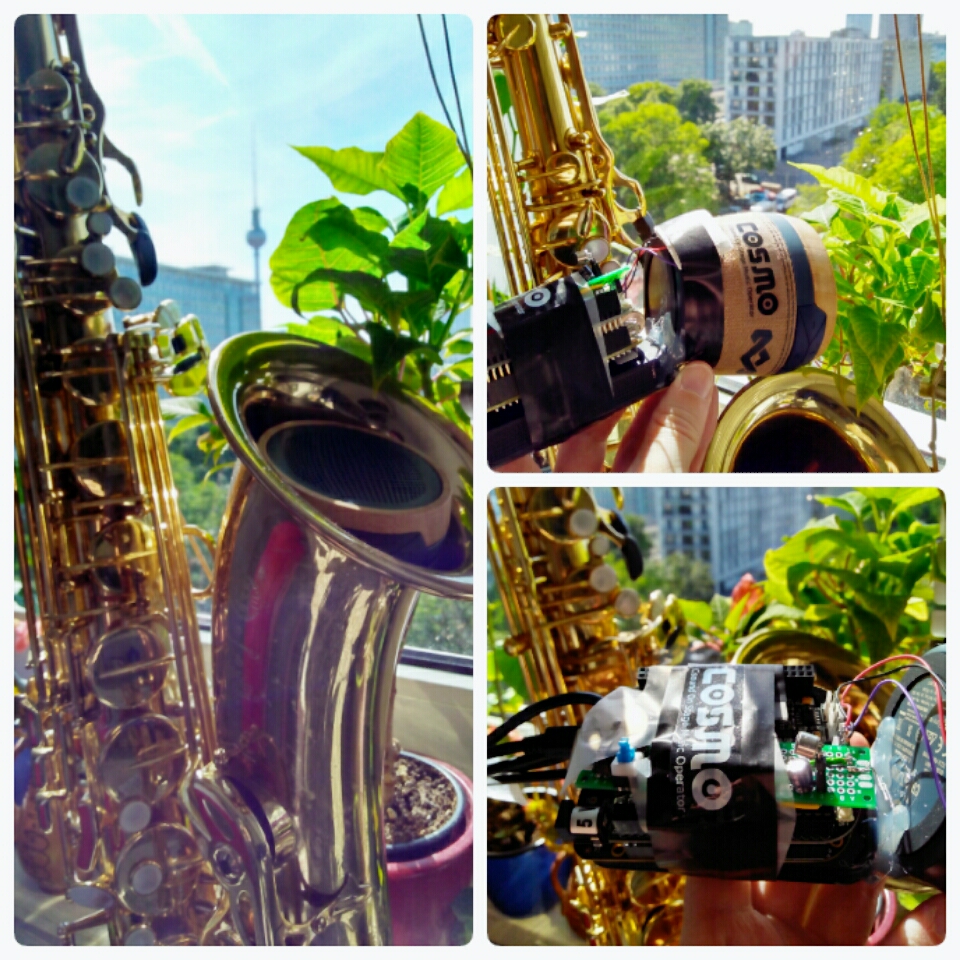 Here you can listen to an excerpt of the 12 minutes performance by Alex Hofmann:
The full video can be found here.
Written on April 16, 2018